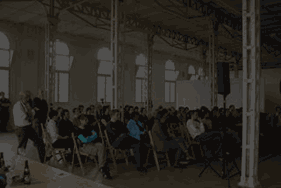 ARTIS Den Bosch NL, February 2002


Artis is an artist-run exhibition space founded in 1985. It is based in the building of a nineteenth century cigarette factory in the heart of Den Bosch. A grid of steel pillars supports their monumental exhibition space.
During Pre-Fab No.1 I shared this space with German artist Wolfgang Plöger. On show were Listen® The Telephone Book and clip, and movie Remember.