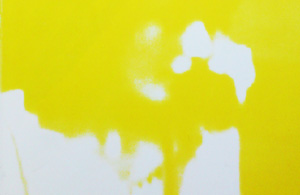 200 Years of PRIX DE ROME
February-June 2009 Kunsthal Rotterdam
Prix de Rome 2009
The Prix de Rome Holland's oldest, most prestigious visual art contest, celebrated its 200th Anniversary in 2009. The Rotterdam Kunsthal staged a showcase exhibition featuring all the artists who ever won the competition. In 1998 I won the 1st prize with my book Listen® The Telephone Book. The book was shown together with the accompanying movie Listen.

Listen® The Telephone Book
The 3000-page publication resembles the Yellow Pages, but instead of phone numbers it consists of transcripts of telephone conversations taken from theatre plays and films along with photographic illustrations of the texts. The Telephone Book, later stolen and subsequently returned, was hand printed, photocopied and hand-bound on yellow phone directory paper.

The gist of the book had meant to be real-life phone conversations secretly recorded in London's phone booths. However, after the police discovered my surveillance microphone, I was forced to improvise and gather my material at the British Film Institute, which offered an endless supply of cinematic scripts.