the court and the game:
On the court there are two black dots marked.
Each set begins with the players centered on the dots. The players are seated on office chairs.
The objective is to push the opponent out of the black ring.

the rules and regulations:
1) A match is played best of three sets. A set plays first to reach 3 points.
2) Points are attained by maneuvering the opponent chair from the court. The referee will count one outside wheel as a given point to the opponent.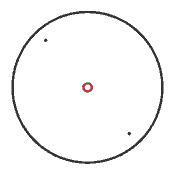 3) A player may maneuver the opponent chair by physical contact such as tackle, holding, pushing, lifting etc.
4) All operating shall be between player and opponent chair or chair to chair contact. Physical contact between players is not allowed. In foul play the referee will adjudge a warning. The second warning adjudged gives the opponent player a point.
5) Conversation in any form is strongly prohibited during a match. Remarks, comments or questions should be made directly to the referee.
6) The decisions of the referee cannot be questioned.